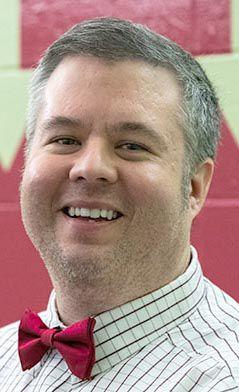 According to the Minnesota State Demographic Center, next year the state's population age 65 and over is expected to eclipse those of K-12 age (5-17) – for the first time ever. Many among Minnesota's aging population will need long-term care services.
Rajean Moone, faculty director of Long Term Care Administration at the College of Continuing & Professional Studies, answers questions about what long-term care is, who it affects and what the University of Minnesota is doing to help the state prepare the long-term care workforce.
What is long-term care?
Rajean Moone: Long-term care encompasses a wide range of services and supports for older adults and their family caregivers provided both in a person's home and in a facility. Facility-based long-term services include licensed nursing homes. The Kaiser Family Foundation tracks the number of residents in certified nursing facilities, and there are 25,203 in Minnesota.
What services are provided in long-term care?
Rajean Moone: A long-term care facility (e.g. nursing home) is a setting where comprehensive physical, mental and social health services are delivered to residents and their families. These services can include activities we would do in our homes such as housekeeping, food preparation, and regular home maintenance. In addition, nursing homes offer other health and wellness related services such as rehabilitation (e.g., physical therapy), spiritual care needs, nutrition support, counseling, chronic disease management, wound care, memory loss services and social activities.
Who seeks long-term care?
Rajean Moone: Long-term care is most often sought out by family members of older adults with chronic conditions, diseases or frailty which require 24-hour nursing supervision. These conditions make it nearly impossible for these individuals to live in their homes. More and more long-term care is needed for people experiencing memory loss, with conditions such as Alzheimer's disease and related dementia.
What are some of the issues facing long-term care?
Rajean Moone: According to Senior Housing News, long-term care facilities are the second most regulated industry in the nation, after nuclear power. While many of these regulations are designed to ensure quality care of older adults, they are quite complex and can be difficult and expensive to implement. Many of these laws have been in place for decades and have not modernized as service delivery has evolved. In addition, most people living in nursing homes are supported through public programs which limit the amount of money paid to a facility for providing complex 24-hour care.
How is the College of Continuing and Professional Studies working to improve long-term care?
Rajean Moone: CCAPS is working to ensure that nursing homes meet the challenges presented with innovative, creative and knowledgeable nursing home administrators. Our Long-Term Care Administration course series couples academic content with applied information from 40 long-term care leaders. This course format equips future long-term care professionals with the knowledge and emerging practices they'll need to evolve and improve this ever-changing field. Courses are blended with conference-style 1-3 day seminars spaced throughout the academic year. The courses cover eight domains of practice outlined in Minnesota state statute. These domains include the study of aging and the aging process, law and regulations, healthcare finance, quality improvement, human resources, organizational management and nursing home operations.
Dr. Rajean Moone currently serves as the Faculty Director for Long Term Care Administration at the University of Minnesota. In addition, he serves as executive director of the Minnesota Leadership Council on Aging and has an independent consulting agency, Moone Consulting, Inc. He has also held leadership positions with Training to Serve, Metropolitan Area Agency on Aging, and Greater Twin Cities United Way. He is also a Licensed Nursing Home Administrator in Minnesota.