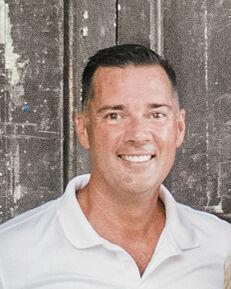 Greetings District 138 voters! My name is Adam Trampe and I'm asking for your votes for North Branch School Board. I've served on the Board since April 2022, when I was appointed to fill a vacated seat. 
I joined the board because I believed I would do a good job, and I think have. I believe school board members have a duty to taxpayers, voters, students, and staff to carefully and thoughtfully consider the strategies, policies, and initiatives put before the board, and to not simply serve as rubber stamps. We are duty-bound to think critically and ask thoughtful questions; to seek supporting information and data rather than merely accepting information on its face; and to promote accountability, informed decision-making, and sound stewardship of district resources. 
As a board member, I've done that. In particular, I've been a vocal advocate for managing class sizes and honoring funding commitments. I've pushed for increased tracking and objective reporting of stakeholder satisfaction through cost-effective tools like engagement surveys and similar outreach for families, staff, and students. (Coming soon!) I approach this work believing that this District has a lot of great things going for it, but that we always have—and should never miss—opportunities to improve. I'll continue with that kind of work and perspective for as long as I'm able to serve.
About me: my wife Gretel and I were born and raised in North Branch and are NBHS grads. Our three kids, Cosette, Brooks, and Brighton all attend North Branch schools and participate in various activities. We try to teach our kids to be kind, honest, hardworking, and not afraid to say (respectfully) what they think; and if elected, I'll continue to bring those qualities to the table as a school board member as well.