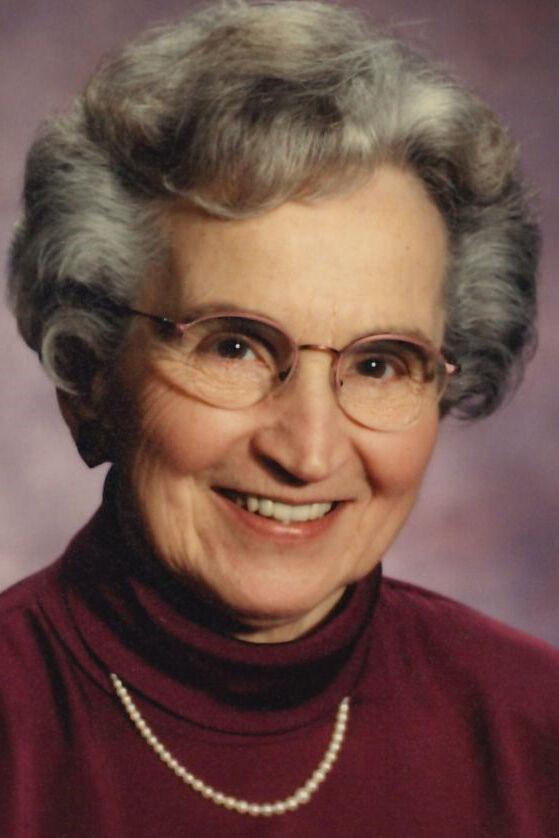 Alma Lucille (Iblings) Bjork, 99, of Fergus Falls formerly of Cambridge passed away on Tuesday, Jan. 3, 2023. 
Alma was born on Aug. 5, 1923 to John and Patricia (Grensberg) Iblings in Willow Lake, South Dakota.  She married Dale W. Bjork and they raised five children.  Dale passed away in 1984.  Alma was a Servant of Jesus Christ and Minister to the world.  In later years she would marry Virgil A. Olson and they made their home in Cambridge.  He passed away in 2013.
Besides her parents she was preceded in death by her husbands Dale Bjork, and Virgil Olson.
Alma is survived by her children Lois (Jonathan) Larson of Cambridge, David (Kathy) Bjork of Fergus Falls, James (Linda) Bjork of Underwood, Philip (Michele) Bjork of Cambridge, Paul (Ann) Bjork of Morrison, CO; 20 grandchildren; 18 great grandchildren, other relatives and friends.
Funeral Services 11 a.m., Friday, Jan. 13, 2023 at First Baptist Church in Cambridge. Visitation one hour prior. Interment in Cambridge Union Cemetery. Condolences at www.carlsonlillemoen.com. Arrangements by Carlson-Lillemoen Funeral Home and Cremation Services of Cambridge.