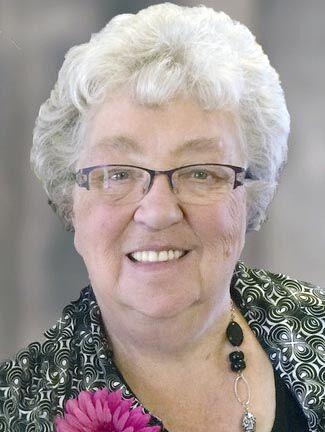 On Nov. 18, 2021, Beverly G. (Melbo) Schmidt was reunited with her husband Arne Schmidt and daughters, Renae Nelson and Lori Williams.
In her 86 years, she touched many lives with her hugs, prayers, and love of cooking. No one ever
went home hungry when visiting Grandma Chick- en's kitchen. Bev's social- izing nature, good humor and feistiness touched many people over the years. She enjoyed playing cards, square dancing and entertaining during the holidays for her friends and family.
Bev's life revolved around her family. She loved her four children, nine grandchildren, and 13 great-grandchildren, fiercely and unconditionally.
Bev is survived by her sons, Ronald (Lori) Schmidt
of Lino Lakes and Robert (Shelley) Schmidt of Harris; her nine grandchildren and 13 great grand- children; and son-in-law, David Williams. She was preceded in death by her daughters, Renee Nelson in 2002 and Lori Williams in 2021; husband, Arne in 2004; one sister; and three brothers.
Funeral services were held on Tuesday, Nov. 23, 2021, at Living Branch Lutheran Church in North Branch with Rev. Micah Schmidt officiating. Visi- tation was held on Monday, Nov. 22, 2021, at Grand- strand Funeral Home in North Branch and also one hour prior to the service at church on Tuesday. Interment followed the service at St. John's Luther- an Cemetery in Rush City.
Arrangements were under the direction and care of Grandstrand Funeral Home and Cremation Service in North Branch. www.grandstrandfh.com