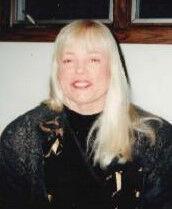 Bonnie Jean Lillion Medin, age 69, of Cambridge passed away March 15, 2023 at Walker Methodist Levande.
Bonnie was born on March 21, 1953 in Princeton, MN. She was raised on the "Erickson Farm" where there was always something going on. There were baseball or football games in the front yard. Bonnie's job would be counting the boys so they could get the cookies and Kool-Aid made by mom and Bonnie. On a "Big Birthday" for Bonnie, she got a new slide and a playhouse. Bonnie received an accordion so from then on there was always music in the house. Bonnie worked for the Green Barn Garden Center, Frontier Town, and Cambridge State Hospital, where she was known to be generous and kind to the patients. She was very happy to work there.
Bonnie is survived by daughter, Caroline (Curt) Vetsch; grandchildren, Sylvia and Heather Plante and Rebecca Vetsch; brothers, Robert Lillion, Donald (Lois) Lillion, Todd (Patricia) Lillion, Gary (Brenda) Lillion; sisters, Laurie Lillion and Kathleen Lillion; nieces and nephews, Samantha Lillion, Ryan Lillion, Andrew Lillion, Eric Lillion, Joseph Lillion and Megan (Ernie) Overby. She will be missed by other family members and friends.
Bonnie, we know you're now at peace. Heaven was waiting for you. Bonnie is preceded in death by parents, Robert and Mary Lillion.
A memorial get together will be held Saturday, May 20, 2023 from 1-4 p.m. at the Athens Town Hall: 883 261st Ave NE, Isanti, MN 55040. Online condolences can be placed at StrikeLifeTributes.com.