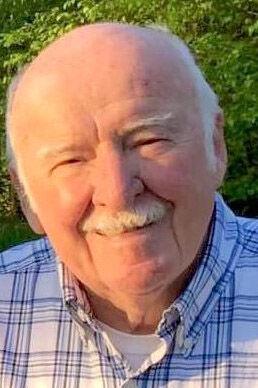 Dennis Malcolm Wilson passed away March 17, 2023, at North Memorial Hospital at the age of 87.
Dennis was born July 13, 1935 in Minneapolis to Lily and John Gilford "Gil" Wilson. When he was young his family moved to Lancaster Minnesota to farm. After graduating from Lancaster High School, he joined the Air Force and served for four years in Turkey. When he returned to Minnesota, he had a twenty-nine-year career with Western Union. In his later years of employment, he worked for Custom Lumber and Industrial Air. Dennis had a strong work ethic.
On April 8, 1962, he married Rosemary Nyberg at the United Methodist Church in Sherburn, Minnesota. They settled in Shoreview, Minnesota where they had three children and lived for 15 years. Then they ventured northward to Isanti County, where they built a home by the Rum River. Dennis was very active with his church and enjoyed gardening, camping, square dancing, volunteering, and hanging out with his loved ones.
He was met in Heaven by his daughter Dawn Lynn; parents Lily and Gil; siblings Doug, Pat, Jerry and Suzy; brothers-in-law Jerry Lysford, John Brumm; and other family members and friends.
Dennis is survived by his wife Rosemary, son Garth (Adriana), daughter Pamela (Andrew) Johnson, granddaughters Theresa (Joe) Wallin, and Dawn Angela Wilson, grandsons AJ (Ashley) Johnson and Karl Johnson, great grandson Harrison Dennis Wallin, his siblings Patty Lysford, Ruth (Al) Reddington, Greg (Sandy) Wilson, Peggy (Randy) Nordin, Michelle (Kenny) Colaizy, Mike (Trish) Wilson and Jody Parrin, sisters-in-law Lori Wilson, Scarlet Brumm, and Jill Nyberg, brothers-in-law Marty Nelson and Steve Nyberg and many loving nieces, nephews, cousins, and friends.
Memorial Service 11 a.m., Saturday, April 1, 2023 at Common Ground A United Methodist Community 404 Cypress St N, Cambridge. Visitation one hour prior to the service. Private interment in Cambridge Union Cemetery at a later date. Condolences at www.carlsonlillemoen.com. Arrangements by Carlson-Lillemoen Funeral Home and Cremation Services of Cambridge.