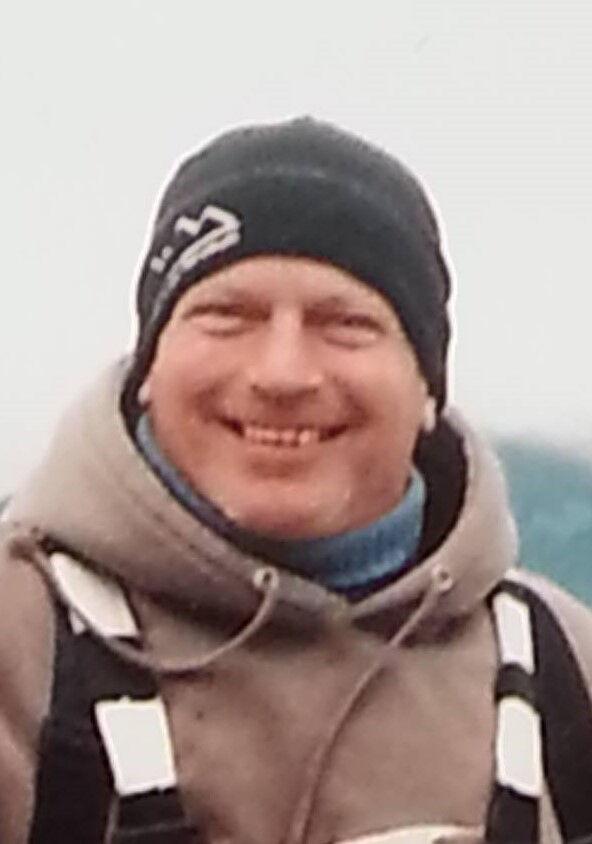 After a courageous 11-month battle with cancer, Don Guthrie fought his last fight on Oct. 12, 2022.
Don Arthur Guthrie was born April 11, 1961 in Cambridge, MN. Don spent his youth loving wrestling, football, fishing, snowmobiling, hunting and family camping trips. Don was a 1979 graduate of Cambridge High School.
In June of 1985, Don received a round trip ticket to Alaska from his brother Dave. He packed his bags and headed out for a life of new hope and adventure. That life lasted 37 years! It's a good thing he never found his return ticket!
Don's first weekend in Alaska was spent fishing out of Homer for halibut. He didn't sleep a wink the entire first night! He lost the first halibut he had on the line, but he didn't lose the second…and it was a 60 pounder. He had never seen such a huge fish in his life and he was hooked.
Don shot a ram on Pioneer Peak in 1988 which turned into a 3-day haul, made a trip to Afognak Island where the grizzly bear ate his kill, and once caught 2 halibut totaling 500 pounds in one day while out in Dutch Harbor. He filled the back of his truck with caribou, 4-wheeler and camping gear.
Donnie loved the Klutina River and Lake Klutina area for fishing and hunting. He felt it was the most beautiful place on earth and he would go there hundreds of times over the years. The Brenwick-Craig Road was rough, but he would always put "Ted Nugent's Greatest Hits" into the cassette deck and play that all the way into the lake, and all the way out.
Donnie loved fishing salmon on the Kenai River, halibut out of Deep Creek, and ice fishing for lake trout on Lake Louise. Big Fish Donnie was a name we came to know and love.
Donnie made the best smoked salmon and was always willing to share his harvest with family and friends. Donnie was a great storyteller and loved to tell of his adventures.
Donnie was very proud of his work for Frampton Opinsky at the Peterson Tower and at their other properties around Anchorage. Don maintained the building and the grounds as only he could, and made hundreds of friends along the way.
Don was a loyal son, brother, uncle, nephew, cousin and friend. To many, he will always be remembered by how he remembered your birthday, and was so generous at the holidays. He was always prompt with a call no matter which adventure he was on.
Don will be sadly missed by his parents Arthur and Dianne Guthrie of Cambridge MN, brother David Guthrie of Wilmington NC, and by sister Dori Johnson (Tom) of Mora MN. Don also leaves behind nieces and a nephew, many aunts and uncles, and friends throughout Alaska and Minnesota.
Celebration of Life Gathering 4-7 p.m., Wednesday, Oct. 19, 2022 with a Time of Remembrance at 6:30 p.m. at Carlson-Lillemoen Funeral Home in Cambridge. Private Committal Service at Cambridge Union Cemetery.