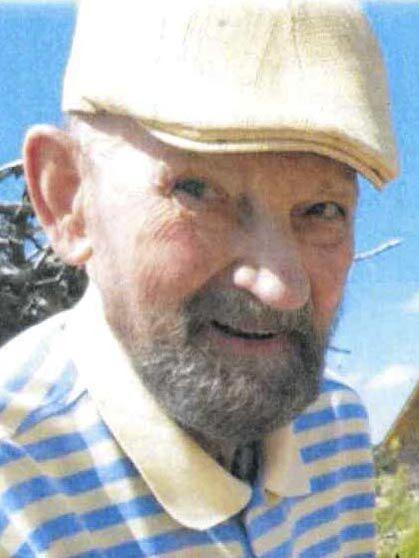 Douglas William Koepsell died Aug. 31, 2021, at Shorewood Commons on what would have been his and Mary's 64th wedding anniversary.
Doug was born Oct. 24, 1931, in Worthington, Minnesota to Edith and Al Koepsell. His grandmother Genny Carlson, a midwife, assisted the birth at the Koepsell home. Doug attended Worthington Junior College before entering the Air Force, where he served for four years instructing electronics at Scott Air Force Base. 
When he returned to Worthington following the Air Force, he met Mary Carol Bohrer at St. Matthew's Lutheran Church in Worthington. They were married Aug. 31, 1957. He and Mary moved to Moorhead, Minnesota where Doug finished his teaching degree at Moorhead State. He taught business in Delavan, Minnesota before moving with his family to St. Paul where he furthered his education and became a high school counselor. He worked as a guidance counselor in Cambridge, Minnesota for 33 years. After retiring in 1996, he and Mary moved to a lake home in Pine City and then moved to Rochester in 2004.
Doug had a variety of interests - golf, fishing, cars, snowmobiles, birds, flea markets, auctions, and more - but the two most important things to him were his family and his faith. Doug and Mary met at St. Matthew's in Worthington and continued to serve God throughout their lives. They were honored to be part of a church plant that became Joy Lutheran Church in Cambridge. His kindness and sense of humor will be missed. 
He was preceded in death by his wife, Mary and brother, Rock. He is survived by his children and their families: Joyce Koepsell; Janice, Tom, and Hannah Zdrazil; Scott, Shari, Adam, and Alex, Margaret, Jade and Odin Koepsell. 
A memorial service for Douglas William Koepsell will be held at 10:30 a.m., Saturday, Sept. 25, 2021, at Redeemer Lutheran Church in Rochester with Rev. Benjamin Loos officiating. The family requests that all guests wear masks and observe social distancing guidelines at the church. The memorial service will be live streamed by Redeemer Lutheran, to their Facebook and YouTube pages: https://www.facebook.com/Redeemer-Lutheran-Church-Rochester-MN-113829711982563 https://www.youtube.com/channel/UCkqoKH2gFjOdT4ZddTwjqeQ
Memorials are preferred to Redeemer Lutheran Church, Salvation Army (Rochester) or Channel One Food Bank.
Macken Funeral home is in charge of arrangements. Online condolences are welcome at www.mackenfuneralhome.com.