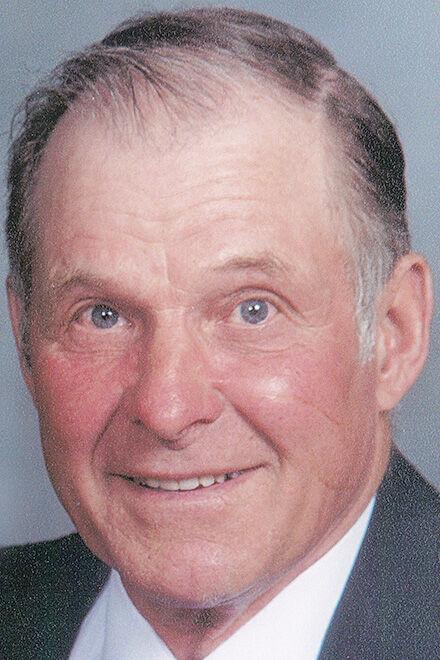 Harold Lloyd Eklund, of Stanchfield, passed away on Tuesday, Feb.28, 2023 at the Prairie Senior Cottages in Isanti. He was 92 years old.
Harold was born on April 27, 1930 in Nessel Township to parents Nels and Harriet (Anderson) Eklund. He attended country school, later graduating from Braham High School in 1948. Harold was united in marriage to Mary Louise Forsberg on Dec. 30, 1950 at the Calvary Lutheran Church.
Harold is preceded in death by his parents, wife Mary, and brother Roger.
Harold is survived by his children, Steve (Pam) Eklund, Pam (Brian) Thompson, Cheryl (Tom) Hagfors; grandchildren, Jeff (Lindsey) Eklund, Tim (Rita) Eklund, Joanna Mary Eklund, Sarah (Brandon) Sakry, Kristi (Nathan) Bucher, Marsha Hagfors, and Michelle (Mike) Lemire; great grandchildren, Tyler, Isaac, Madelyn, Benjamin Eklund, Owen, Anderson, Emmett Eklund, Josh, Marisol, Thalia, Elias Sakry, Ruby and Luke Bucher, and Blake Lemire; brothers, Wallace (Margery), Russell (Phyllis), Douglas (Vicki); sister-in-law, Marian Eklund; many nieces, nephews, other relatives and friends.
A Funeral Service will be held at 11 a.m. on Friday, March 10, 2023 at the Calvary Lutheran Church at Rush Point with Rev. Dr. Vicki VanderVegt officiating. Visitation will be held 1 and a half hour prior to the service beginning at 9:30 a.m. Interment will be in the Calvary Lutheran Cemetery. Memorials are preferred to the Calvary Lutheran Church. Arrangements were entrusted to the Hamilton Funeral Homes - Rock Chapel of Braham. Condolences may be posted at www.hamiltonfhs.com.