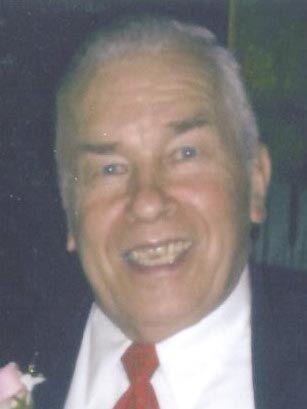 Henry D. Voss, age 82, of Cambridge passed away Nov. 18, 2021, at GracePointe Crossing The Gables.  
Henry Dean Voss was born April 28, 1939, in Forest City, Iowa, to Vern and Clara (Schultz) Voss.  He grew up in Ogilvie and graduated from Ogilvie High School in 1957. On June 23, 1962, Henry married Carolyn Roseland in Anoka. Henry worked at Farnham's School & Supply in Minneapolis, Brigg's Transportation and Murphy Trucking in Roseville. They moved to Cambridge in 1968, and Henry worked as assistant administrator at Memorial Hospital for 25 years. He retired in 1992. He was very involved in the community serving on the Springvale Township Board and Cambridge Lutheran Cemetery Board for many years. He was also a member of the Braham Moose Lodge for a time. He enjoyed the outdoors, farming and collecting John Deere tractors.
He will be lovingly remembered by his wife, Carolyn; children, Dean (Ronda) Voss, Jolene (Darrell) Platz, and Gayle (Phil) Satterstrom; brothers, Ray, Bill (Sharon), Larry (Eileen), Dennis (Rose) and Jerry (Peggy); sister, Judy (Steve) Taylor; nine grandchildren: Joey, Nicole, Zach (Ashley), Matt, Derek (Kayla), Rachel, Kristina, Kaelyn (Chase) and Brandi (Jacob); eight great-grandchildren: Rylee, Avah, Bentley, Brakten, Brayden, Olivia, Kreed and Axel; and by many other relatives and friends. Besides his parents he was preceded in death by a brother, Clifford, and granddaughter, Amber Rose.     
A memorial service will be held at 11 a.m. on Thursday, Dec. 2 at Cambridge Lutheran Church. A time for visiting will be held one hour prior to the service at the church. Online condolences can be made at StrikeLifeTributes.com.