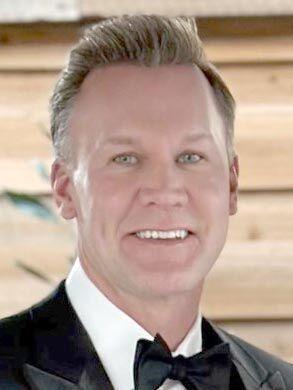 John Garrison Godeen passed away unexpectedly at his home on Nov. 21, 2022. It is with broken hearts that John's partner and family try to capture his spirit in words during this heavy time. Because of that, this Obituary can only represent the smallest fraction of John and all that he meant to so many. 
John was the light of his family's life. Those who knew John will remember him for his love of life, his passion for his dogs, his enjoyment of the finer things, his kindness, and his obsession with Maker's Mark Old Fashioneds – just to name a few. His infectious laugh and smile made sure that John will be missed not only by those who knew him well, but also by those who met him only once.
John was born on April 9, 1971, in Cambridge, Minnesota as the youngest of three children and only son to very proud parents, Gary and Nancy Godeen. He graduated from Cambridge High School in 1989 before attending Winona State University in Winona, Minnesota, where he earned his bachelor's degree in business administration. After embarking on what was to become a successful career, he returned to school in his 30s to earn his master's in business administration from Creighton University in Omaha, Nebraska. Former classmates and coworkers are sure to remember his hard work, helpfulness, and dedication during every phase of his education and professional career.
All who knew John will remember his love for animals. Growing up, he loved his dog, Skippy, and his cats, Steadywink, Angel, and Jonesy. Many will remember his beautiful tattoo portraits of his dogs that preceded him in death, Maggie, Jack, and Ruby. John considered his dogs to be his children. Friends and family that were lucky enough to be invited (or even see the pictures) know that each of his puppies felt loved and adored at the elaborate birthday celebrations that he threw for each of them. John also generously contributed to animal rescue organizations throughout the years, including Morris Animal Foundation, Golden Retriever Rescue of North Texas, Operation Kindness, and several others. In fact, John's donations to Golden Retriever Rescue of North Texas even resulted in one of the rescue dogs being named "Garrison" in his honor.
John's job and his love of travel took him all over the world. Some of John's adventures included a 50th birthday trip to his homeland, Sweden and Norway; a road trip across Germany and Austria after picking up his BMW in Munich; a stay in Elizabeth's Taylor's home in Puerto Vallarta, Mexico; and numerous family trips in northern Minnesota. John and Chad's home is filled with art and stories from each place they visited.
John was preceded in death by his father, Gary Godeen; his grandparents, George and Margaret Pierce; and other extended family. John is survived by his longtime partner and love of his life, Chad Tidwell; and their dogs, Lucy, Barney, Zeke, and Zuri; mother, Nancy Godeen; sister, Peggy Kalmes (husband Philip); sister Susan Kozelsky (husband Timothy); niece, Natalie Kalmes (fiancé Mitch Mulholland); nephews, Paul Kalmes (wife Cassandra, children Gabriel and Scarlett), Trent Kalmes, Andrew Kozelsky, and William Kozelsky (wife Lindsey); and former partner, Tim Vierling. 
His partner and family would be honored if all of those he loved would join them in celebrating John's life on Sunday, Jan. 22, 2023, between 2 to 5 p.m. at Howell & Dragon (1130 Dragon St, Ste 120, Dallas, TX 75207). In lieu of flowers, donations may be made in John's name to Morris Animal Foundation (www.morrisanimalfoundation.org). This is an organization that John was passionate about, and any gift to help these animals would truly honor his legacy.
Fond memories and expressions of sympathy may be shared at www.Sparkman-Hillcrest.com for the Godeen family.