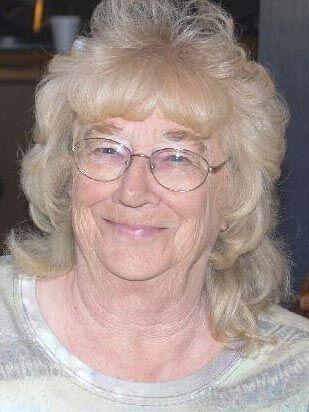 Lillian Ann Erickson, age 88, of Cohasset and Matlacha, Fla., passed away Monday, April 25, 2022, at her home in River Grand Senior Living in Grand Rapids.
Born in 1933, Lillian was the daughter of Alice Frida (Johannsen) and Albert Nelson. She was born in Saint Paul. Lillian graduated from high school in North Branch. On Oct. 20, 1951, Lillian was united in marriage to Orville Hilding Erickson and made their home in North Branch. They were the proud parents of three children.
In the 1960s Orville and Lillian moved to Park Rapids, where they built and operated the resort – Crow Crest Lodge. They later moved to Cohasset, where they purchased and operated Catch 'N Fish Resort.
In retirement, Lillian and Orville enjoyed wintering in Arizona and Florida. Lillian enjoyed stamping, creating craft projects, fishing, and playing cards — especially the family favorite, "Pepper." She and Orville were also active, longtime members of the Vintage Car Club.
Lillian will be deeply missed by her children, Candy (Dean) Odden, Cindy Westfield, and Chuck (Miriam) Erickson; eight grandchildren; nine great-grandchildren; sisters, Eleanor Olson and Peggy Shogren; and other relatives and friends.
She was preceded in death by her husband, Orville in 2016; son-in-law, Craig Westfield; grandson, Gary Westfield; parents; and brothers, Rudy Nelson and Henry Nelson.
A funeral service to honor Lillian was held at 11 a.m., Monday, May 2, 2022, at Libbey Funeral Home, Grand Rapids, with a visitation beginning at 10 a.m. until the time of service. Interment was at the Wildwood Cemetery, in Cohasset with a luncheon following at Cohasset Community/Senior Center.
Arrangements are with the Libbey Funeral Home and Cremation Services of Grand Rapids. To sign the online guestbook or send condolences, visit www.libbeyfuneralhome.com.