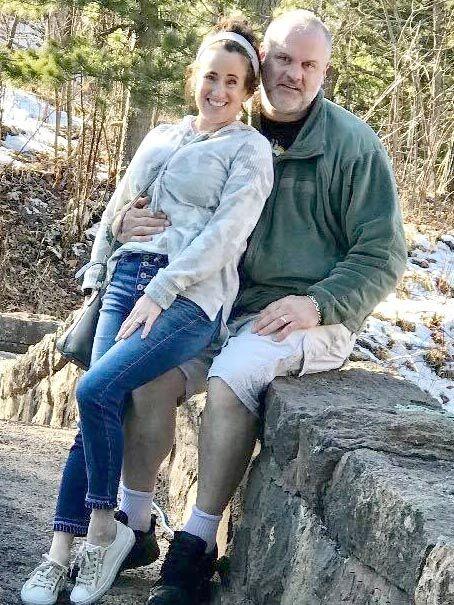 Lori Jane Haigh (Schuster) of Cambridge passed away on Sept. 22, 2021, after her years-long battle with cancer. She was 46 years old. 
Lori was born March 17, 1975, in St. Paul and graduated from Woodbury High School in 1993. After earning two baccalaureate degrees from Moorhead State University as a member of Gamma Phi Beta, Lori worked in many fields, to include: insurance, residential mortgages and daycare before finding her passion in early childhood education. 
In December, 2008, Lori became a military spouse after being united in marriage to Andrew Paul Haigh of Minneapolis. They lived in Isanti until recently moving to Cambridge. To their marriage they added two wonderful children, James Alexander and Abriana Rose. More recently Lori was employed by the North Branch District Schools.
Lori was preceded in death by her brother John, grandfather Nyle Hovey and grandparents John and Margaret Schuster.
Lori is survived by her husband, Andrew (49); and their children James (13) and Abriana (10); her parents John and Linda Schuster of Woodbury; her brother, Jim, of Minneapolis; and grandmother, Jane Hovey, of Spooner. 
A funeral Mass will be held at St. Elizabeth Ann Seton Catholic Church in Isanti on Oct. 8 at 11 a.m., preceded by visitation at 10 a.m. On Thursday, Oct. 7, there will be a Prayer Vigil at 7:30 p.m. at the Church. At a future date her remains will be interred at Fort Snelling National Cemetery.