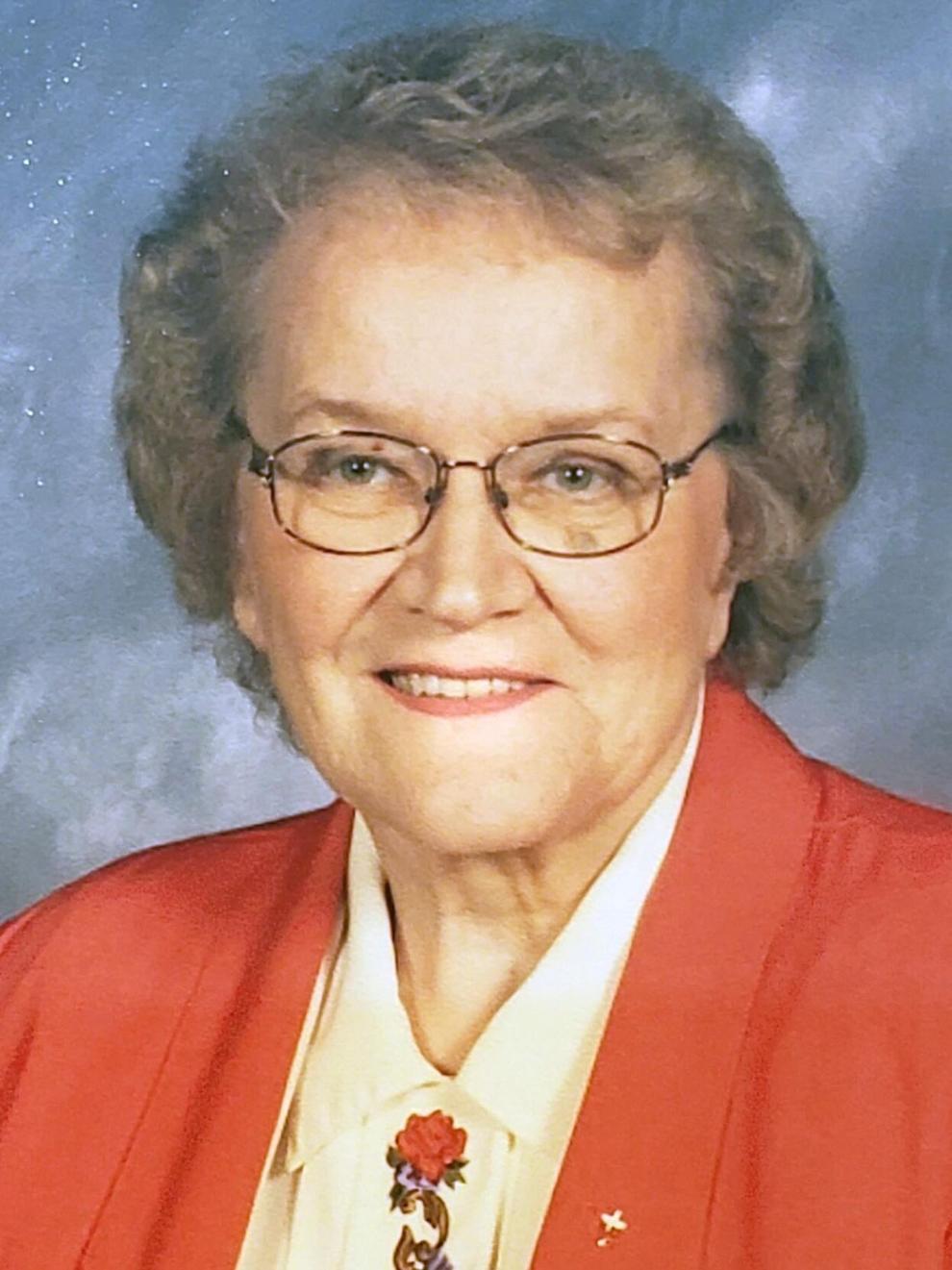 Roberta Joan Erickson, age 88 of Dalbo, MN went to be with her Lord on July 23, 2022.  She was a resident of GracePointe Crossing, Cambridge, MN at the time of her death.
Roberta Joan (Larsen) Erickson was born September 3, 1933 in rural Union County, South Dakota to Orville and Gladys Larsen.  In 1939 while in first grade, her family moved to a farm in Maple Ridge Township.  She attended District 65 country school through eighth grade, graduating from Braham High School in 1951.  While attending high school, she was active in choir, band, orchestra and musicals.
After graduation from high school, she went to Minneapolis and attended Gale Institute learning many office skills which she utilized at several office jobs.  She eventually retired from the Braham School District as the Food Service Director.  She and her sister Birdice also catered at various functions.
Roberta was active in 4-H as a member of the Spring Vale 4-H Club and also as a leader of the Dalbo Patriots 4-H Club as an adult.  She was very proud of her achievements through 4-H, including earning grand champion showing her Hereford bull.  She helped organize two 4-H clubs in Isanti County, acted as a judge at the county fair and managed the 4-H eat stand at the county fair for several years.
Roberta met her husband, Clifford while they were both attending Salem Lutheran Church.  They were married on February 2, 1963 at Salem Lutheran Church.  They made their home in Dalbo where they continued to attend church at Salem.  Roberta served as church secretary, Sunday school superintendent and teacher, bible school director and teacher and organist for 35 years.
Roberta enjoyed preparing meals for family and friends; making quilts for family members and Lutheran World Relief; playing dominoes, cards and checkers; and spending time with family.
She was preceded in death by her husband, Clifford; parents, Orville and Gladys Larsen; daughter-in-law Melissa Erickson; grandson Shannon Jensen; and sister Birdice Lund. Roberta is survived by her sons Lyle (Pam) Erickson of Cambridge and Dale (Robin) Erickson of Perkasie, PA; step-daughter Lana (Ron) Jensen of Hinckley; grandsons Ryan (Lisa) Erickson, Aaron Erickson, Justin Erickson, Matthew Erickson and Mark Jensen; great-granddaughter Addison Erickson; special niece Karla (Damon) Patrick; other relatives and friends.           
Funeral Services 11AM, Friday, July 29, 2022 at Salem Lutheran Church of Dalbo.  Visitation one hour prior to the service.  Interment in Salem Lutheran Cemetery.
Condolences at www.carlsonlillemoen.com. Arrangements by Carlson-Lillemoen Funeral Home and Cremation Services of Cambridge.