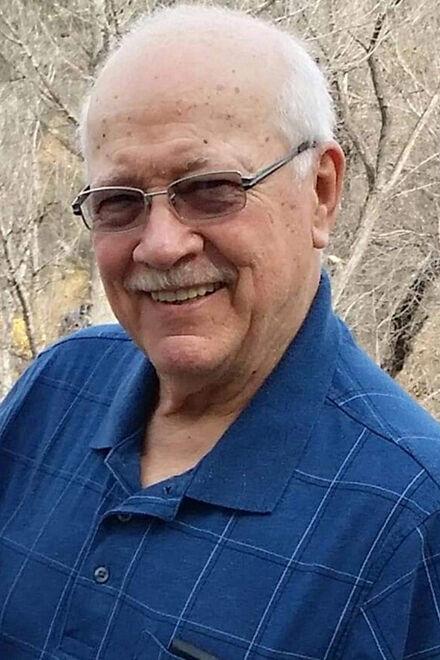 Roger L. Autrey age 86 of Cambridge, formerly of East St. Paul, passed into the arms of Jesus on Nov. 4, 2022.
Roger was born on May 12, 1936 to John and Anna Autrey.  He lived on the Eastside of St. Paul and attended Harding High School; graduating in 1955.
After graduation, Roger worked for many years at Blue Cross/ Blue Shield as a computer programmer.
He is survived by his loving wife of 39 years, Elaine; children, John (Bonnie) Autrey, Terri (Todd) Hubbard, Wendy (Kevin) Lundgren, John (Kim) Remington, Jim (Angie) Remington, Kari (Gerhard)Ablinger and Shari Remington. He was a proud Grandfather of 19 grandchildren, 22 great-grandchildren and 1 great-great-grandson.
Also survived by a special foster daughter, 
Patty and her three daughters and many nieces, nephews, relatives and friends.
Roger was preceded in death by his parents, Grandson Warren Hubbard, brother Ray Autrey and sister Marlys Spreeman.
Roger and Elaine enjoyed travelling around the United States.  He especially enjoyed spending time at Mille Lacs Lake with his family playing cards and living the good life.  He was an avid sportsman.  He enjoyed fishing and watching sports of all kinds on TV.
Roger will be sadly missed by his family and friends.
A Celebration of Roger's life will be held at North Isanti Baptist Church 2248 313th Ave NE. Cambridge on Friday, Nov. 18, 2022 at 11 a.m.  Friends may gather one hour prior to his service at the church.
Interment will be private at a later date.
Memorial preferred in lieu of flowers. Please wear party or casual clothing.
Arrangements by Carlson-Lillemoen Funeral Home 7863-689-2244
Online condolences can be shared at www.carlsonlillemoen.com.