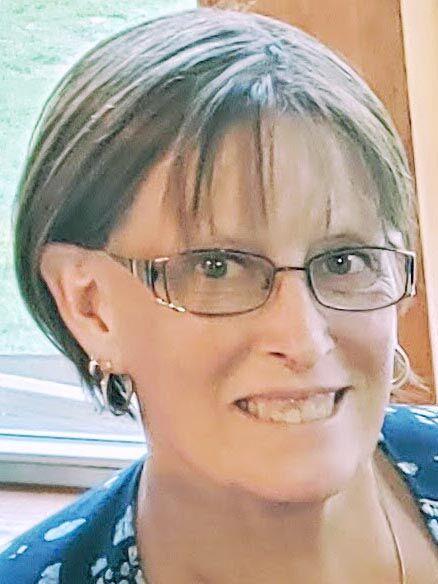 Sandra Joy (Bryant) Wood Yerigan of Cambridge, MN transitioned after succumbing to her fight with cancer at age 67 on Sept. 6, 2021, in her home surrounded by family
Sandy was born on June 19, 1954, to Kenneth and Irene Bryant. Sandy graduated high school from St. Francis in 1972.
Sandy's first marriage was to John Wood on Sept. 22, 1973, they had three children; Jeremy (Haley) Wood, Moriah (Josi) Wood, and Travis (Lisa) Wood.
Sandy later married Wayne Yerigan on June 5, 1999, her stepdaughters are Kelly (Shawn) Kuehl, Holly (Paul) Nelson.
Sandy had a passion for cooking and baking. She spent many years working in dietary at Grandview nursing home, drove school bus for 20+ years for the Cambridge-Isanti schools and worked at the SAC'S friendship café as a cook. She loved all her grandchildren and spent countless hours baking, making crafts, camp-outs and sleepovers with them as much as possible. Sandy enjoyed many years of being part of a curling team, golfing with her "Golf Girls," sewing, quilting, crocheting, gardening and baking. When asked about the famous chocolate chip cookie recipe to pass onto the grandkids shortly before her passing she smiled and quietly said "its no secret; its just the recipe on the back of the NESTLE toll house chip bag."
Sandy was proceeded in death by her father Kenneth, first husband John and mother Irene
Sandy is survived by her three boys, husband Wayne, two stepdaughters, sisters Linda, Nancy, brother Rick, 11 grandchildren; Wilhem, Willow, Kennadi, Zachary, Logan, Greysen, Oliver, Tiffany, Maxwell, Mya, Cody, four great grandchildren; Naminé, Arrissa, Lilly and Jill-Lena
In memory and in lieu of flowers we the family wish to accept and collect monetary gifts to donate in Sandy's memory of the countless hours and love she poured into her cooking and baking at the SAC'S friendship café in Cambridge, MN. 
Memorial service will be held on Friday, Sept. 17, 2021, at 11 a.m. at Karmel Covenant Church 5799 County Rd.6 Princeton, MN 55371.