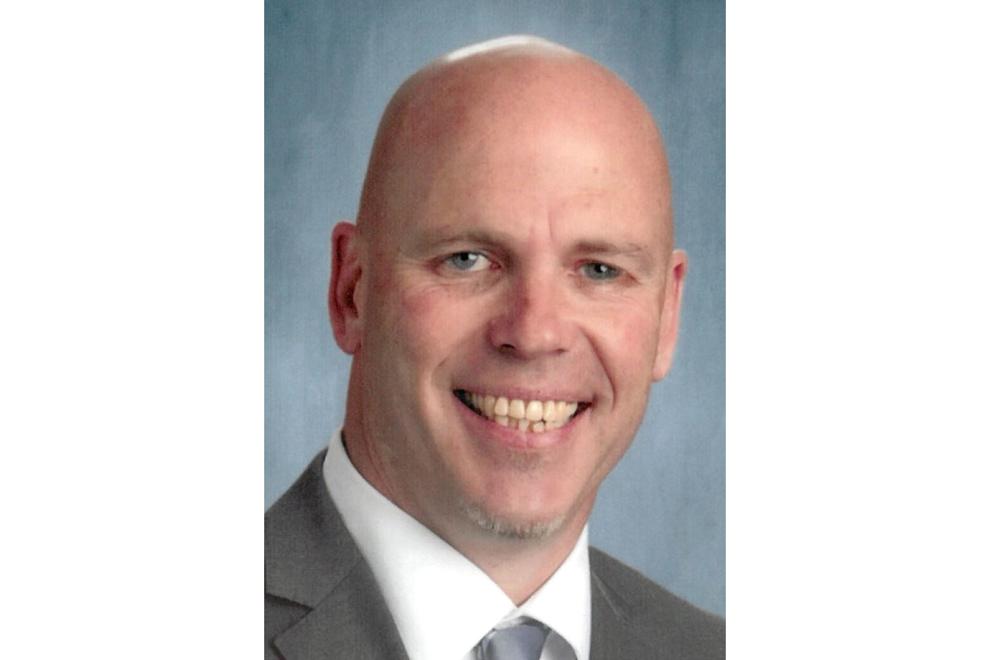 In a few short days, the 2020-2021 school year will draw to a close, and for the first time in more than a year, we will have a crowd back at George Larson Field, not for a sporting event, but to celebrate the Class of 2021. At a time when the world pressed pause, 336 Cambridge-Isanti seniors pushed ahead and persevered. They have goals and dreams. They learned to adapt, adjust to new schedules, and get their work done. Many will be graduating with not only their high school diplomas, but also skilled trade certifications, jobs, and college credits. 
We hope that each of our graduates has developed a strong work ethic and sense of personal responsibility, but we also know that none of us achieves success on our own. Success is a team sport. It is the support of families, teachers, school staff, employers, mentors and the entire community that inspired and allowed the success we will celebrate on June 11. We hope that each of our graduates takes time to thank the people who have positively impacted their lives.
We take pride in our district efforts to instill hope and optimism in each of our students and to teach students to adopt positive behaviors and live by the values outlined in our five character traits of the Bluejacket Way: Respect • Responsibility • Honesty • Self-Discipline • Compassion. We recently learned those efforts are being recognized at a state level as Cambridge-Isanti Schools is named a 2021 Sustaining Exemplar District by the Minnesota Positive Behavioral Interventions and Supports (PBIS) State Leadership Team. In other words, our schools are a model for others in Minnesota in teaching and modeling positive behavior with students. 
Spring is a season of celebration in our schools. Last week, we premiered our Bluejacket Celebration honoring outstanding staff and The Friend of Cambridge-Isanti Community Award, which honors a community member that has gone above and beyond to support C-I schools.  Dan DeRushia, Pastor of Worship and Music at First Baptist Church is this year's award winner and exemplifies the strong support our students receive from our community. Dan made First Baptist Church available to our music ensembles to livestream music performances during our unusual year. With top-rate video and sound equipment, Dan and his team staffed rehearsals and professionally produced concerts to showcase the arts in our schools.
In a year when we asked for more flexibility and adaptation from our staff than ever before, our students, parents and staff noticed. We received more than 100 award nominations, many with heartfelt expressions of gratitude, for the efforts and positive impact our employees have made on students and families. Nominations described staff as amazing role models, kind, compassionate, and talented. Others were recognized for their positivity, efficiency and having "a servant's heart." Each was honored for their student-centered focus, hard work, and ability to connect with and energize others. We hope you will join us in congratulating all of our honorees—support staff members: Rand Budnick, Deanna Dunbar, Amy Huntley, Holly Hedstrom, Barb Maas, and Hope Tanko. Cambridge-Isanti Teachers of Excellence include: Rana Burge, Cherie Lundeen, Julie Sandquist, Samantha Seafolk, and Sara Snell. Please take time to watch the presentation on our Facebook or YouTube channels.
As we prepare to return to a more normal school year next year,  it's important that we remember the mountains we've climbed, the successes we've shared, the lessons learned, and the relationships we've cultivated with our students, families, and communities in a way we never imagined we would. We learned that when we come together, there is no challenge we can't overcome. And our students have learned that they can triumph over adversity, use technology to connect with others, and set mini-goals to accomplish greater goals. And they know that our Bluejacket family will always be here to support and celebrate them. It's been a pretty incredible year. 
Thank you for your continued support of our mission to serve, educate and inspire Every Student, Every Day. Go Big Blue!
DR. NATE RUDOLPH is superintendent of Cambridge-Isanti Schools. He can be reached at 763-689-6202 or nrudolph@c-ischools.org.