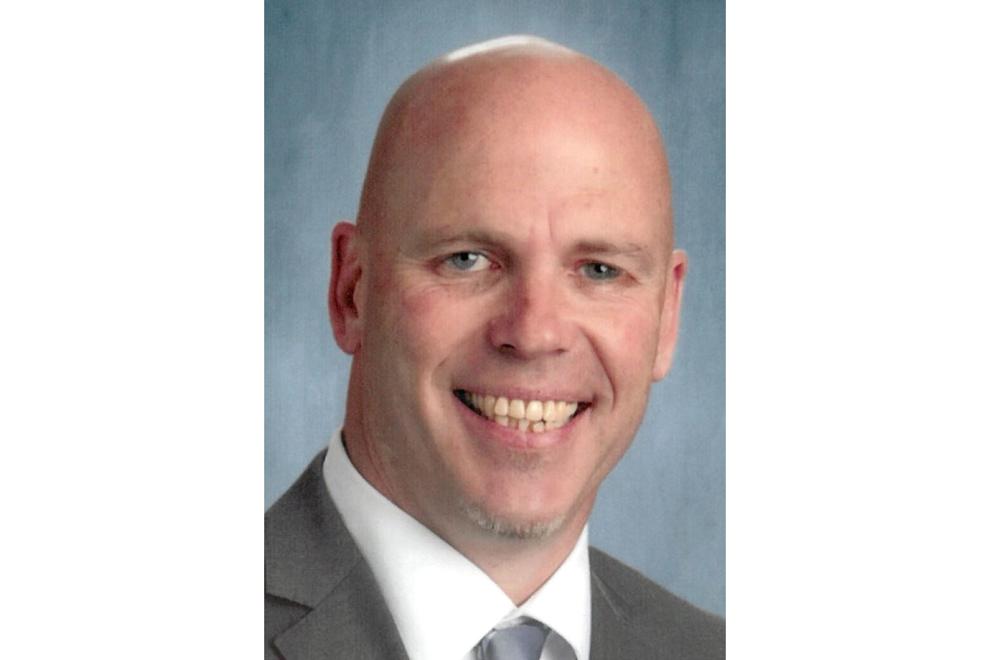 As we bid farewell to 2021, still filled with uncertainty for what lies ahead, two words stand out in my mind: community and compassion. Our Cambridge-Isanti community is filled with compassion, and it seems to be magnified this holiday season. From the Giving Tree at the High School to the Care Closets in each of our schools filled with donations of basic food, clothing and personal care items children may need—this is a community that steps up over and over again to support neighbors and families in need.
There are so many studies that show compassion (one of our five Bluejacket character traits) can improve both mental and physical health. Acts of kindness are also a wellness focus of the Orange Frog — Isanti County's initiative to combat loneliness and depression in our community. Based on Shawn Achor's book: The Happiness Advantage, Orange Frog is a parable for building wellness habits. And service to others is one of the habits that yields positive returns in one's life. 
Helping others has been shown to improve one's health (regardless of age), lower blood pressure, and promote positive behaviors in teens (including better grades and more self confidence). You see, service provides youth a sense of accomplishment, personal satisfaction and purpose.
Our schools have a number of annual traditions, and we have been teaching kindness and compassion for decades (even before the Orange Frog). This year though, service to others seems to have extra special meaning. A few of our school service activities include:
• At each of our schools, toy and food drives brought in thousands of items for families in need — donations of toys, toiletries and basic necessities were continuing to come in through this last week at schools.
• Intermediate school students wrote letters of thanks and encouragement to bus drivers and Veterans.
• At CMS a student club wrote thank you notes to school staff (who are a special kind of exhausted this year).
• Our Cambridge-Isanti Early Childhood Coalition held a book drive and is setting up learning spaces inside of both the Cambridge and Isanti laundromats.
• At the high school, student clubs like the Model U.N. and FCCLA are learning how to leverage compassion at a public policy level as well. Our own Abigail Bettendorf is serving as that state President for FCCLA this year, and recently traveled to Washington to meet with Congressman Stauber.
Our PTOs have also stepped up to serve our school communities. They have hosted Family Reading Nights, School Bingo Days, Halloween events and are planning Kids of Character events to celebrate students who model our Bluejacket traits. Volunteering with our PTOs is a great way to build social connections, serve others and help strengthen our community. Yes, it's been an exhausting two years, yet still our volunteers show up for kids and families.
On any given day, we can listen to the news and worry about our world. But as I walk around our schools and get out in our communities, I am filled with hope and gratitude for this community. I am inspired by our students, staff and community volunteers who have come forward with whatever time and talents they have to share and make our community a better place. 
We are thankful for our city leaders, school board, public health, first responders, and county officials who have worked collaboratively this year to address some of our communities' most pressing needs. We appreciate all the volunteer coaches, mentors, club advisors, and advisory council volunteers. We could not do what we do without the support of our local businesses, Chamber and service clubs. We may be in the darkest days of December, but if we choose to look for the good, we will see the brightest lights in the eyes of those we serve. 
Our students, staff and schools are so blessed to have your ongoing trust and support. From all of our Bluejacket students and staff, Happy Holidays to you and yours.
DR. NATE RUDOLPH is superintendent of Cambridge-Isanti Schools. He can be reached at 763-689-6202 or nrudolph@c-ischools.org.