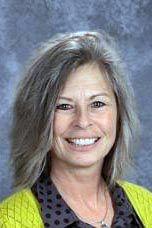 On Saturday, March 24, 2018, students from around the country gathered in a march to bring continued awareness about school shootings. In the Twin Cities 18,000 people met at Harriet Island in St. Paul and walked peacefully to the steps of the State Capitol. Approximately one-and-a-half miles. I was one of them because I am an educator, mental health professional, parent and grandparent.  
What I observed was a well-organized event that represented a gross number of varying opinions ranging from personal solutions to personal vendettas. As with any large movement, the lines can get blurred between common-sense solutions and immediate gratification desired from one side or the other.  
The commonality was, however, that people have had enough. 
I was impressed with the student speakers, articulate and bright.  Even more impressive was the ability to openly come together regardless of nationality or political identification. Yes, the kids are young and maybe have not experienced the cynicism that can come with age. What they have done, however, has brought to the forefront a belief that kids should not get gunned down attending school and what is happening is not okay. For that reason this movement has grown. 
In attendance were students from Marjorie Stoneman Douglas High School. In town for a hockey tournament, several spoke during the rally. Overwhelmed with emotion and intense grief, one thing sticks in my memory. A young girl, sister of a hockey player, asked the crowd a simple question, "Have any of you attended 17 funerals in one week? Because I have!" 
These kids have never known a world without mass school shootings. This April marks 19 years since Columbine. They belong to a club that we all hope to never get the opportunity to be included in.   The Marjorie Stoneman Douglas students sadly became a school shooting statistic on Feb. 14, 2018, and this group of students have seen enough. They are angry, and in their anger they have created a movement that has captured this nation in a great debate. They are a force to be reckoned with. Whether you agree with these students and this movement or not, they have gotten the attention of politicians and world leaders. Whether you agree with these students or not, this movement has gotten people on both sides of the aisle talking.  
This is a tough issue, one that erodes at the core of our moral compass and one that encroaches upon our Second Amendment rights. Up for debate on either side of the coin are two grounding factors.  One side sees gun regulation as the beginning of a slippery slope where if we regulate gun rights, starting with the AR-15, then it opens the door for big government to chip away at the Second Amendment and our right to protect ourselves and our freedoms.  
On the other side are kids, families and communities that have had enough of sending kids to school and hoping the schools are doing enough to keep their kids safe and coming home. 
There is anger and distrust on both sides. We need to honestly slow down and listen to others' viewpoint. We don't always have to win, but we can compromise – an art that appears to be lost in a society that has polarized itself. We need come to a consensus about important points. Kids should not fear going to school and people should not fear losing their rights. Somewhere in-between there are answers.
In the end what I walked away with is the belief that something has got to change, because doing nothing and offering thoughts and prayers are little solace to a generation with crippling grief. 
I am an educator. I am a mental health provider. I am a parent. I am a grandparent, and I am a gun owner. What I witnessed in this march was a tide of change. Right now it feels like a tsunami. 
Whether for or against, what these students have started has opened the door in a big way to come to the table where we can offer up ideas working towards solutions. This conversation needs to keep going, we need to enact change, whatever that is. 
I do not claim to have the answers; however, I do believe doing nothing is compliance. We need more for future generations. Our kids deserve more. We need to talk.
Dee Ann Sibley is a counselor/educator at Centennial High School, Circle Pines, Minn., and lives in Cambridge and is an occasional photographer for the Star.