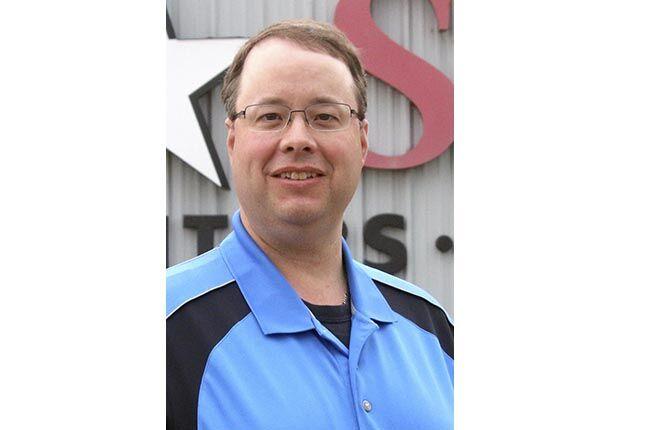 At halftime of a recent football game, my sports counterpart at the NewsReview took one look at me and stated "man, Bill, the temperature is in the fifties, and you're dressed like that?"
While acknowledging he was dressed in a thicker jacket and stocking cap, his comment was directed at my being layered in a hooded sweatshirt (with the hood over my head), plus my winter coat. Looking around, I could see his point. While the attire varied from shorts and t-shirts to a few other sweatshirt/jacket combinations, it certainly looked like I was the most bundled up person out there.
As a retrospective excuse, I will note that the afternoon's brief rain made for a damp feel in the air. But even that excuse doesn't hold as much water since during the following Monday's beautiful weather, I quickly went from short sleeves to that same hooded sweatshirt (minus the coat) as soon as the sun went down. And truth be told, by the end of the soccer game I was covering, around 8:30 p.m., I was kind of wishing I had brought along another layer.
There are two reasons for my choices of fall, cool weather fashion:
First, I will admit that in my increasing age, I've become less tolerant to the decreasing degrees. While not quite a "freeze baby" like some of my friends (one of which was seemingly bragging about wearing sweatshirts during the brunt of this summer's heat), I find myself preferring moderate temperatures over either extreme.
This sensitivity isn't confined to just the initial cooler weather of the fall. During the winter I find the conditions of ice arenas less tolerable. Even inside buildings I have leaned towards keeping a hooded sweatshirt on even though under that I still have some sort of long-sleeve shirt on.
On the flip side, this change has allowed me to actually be a little more comfortable on summer nights. Before, even during the sultry summer nights, I couldn't sleep comfortably without being under a sheet or wearing sweat pants. Now, I have no trouble just laying down on the top of my bed in shorts and a t-shirt.
The second reason is that I simply don't care anymore what people think of my attire. In my younger years, I would at least be conscious of if I was dressed drastically different than everyone else. I guess I wanted to make sure I lived up to the "Hearty Minnesotan" mantra. Now, I am just concerned about my own personal comfort.
 But don't go thinking I am even considering becoming some sort of snowbird. While I do much prefer moderation in temperatures, there's still too many other things I love about Minnesota during the colder days for me to consider leaving it all behind.
So unless there comes a time when even those 60 and 70 degree conditions becomes intolerable, I will simply do and wear whatever I need to in order to feel comfortable. And quite frankly, I think you can "overdress" and still consider yourself a "Hearty Minnesotan" just by not giving in and moving away.
BILL STICKELS III is editor of the Isanti-Chisago County Star. He can be reached at 763-689-1181 ext. 107 or editor@countystar.com.