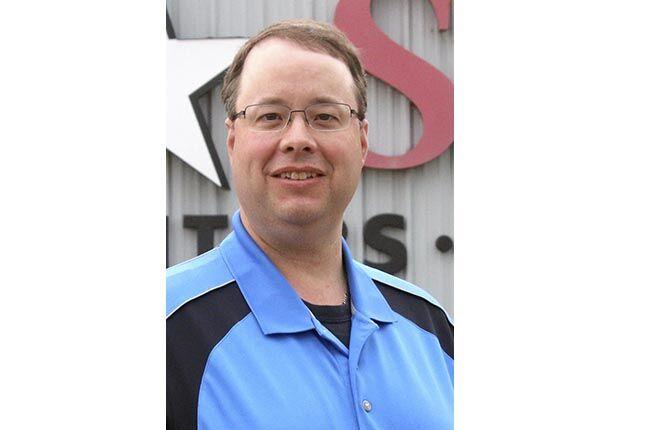 While covering both the city of Cambridge and Isanti setting up their respective Christmas trees this year, it brought back memories of my family's Christmas tree traditions and how they've evolved over the years.
Growing up, we would always go out and cut down our own tree. As I recall, when my mom and dad moved to Minnesota, my mom, who had grown up in St. Louis, Missouri, insisted they cut down their tree weeks ahead of Christmas. Growing up, since their trees had to be "imported" from other states, they could only put them up for at most a week due to them drying up quickly and becoming a fire hazard. So, she was determined to take advantage of having a fresh-cut tree that would last much longer.
My earliest memories of this tradition was at various tree farms in the area, with at least one year my grandpa and grandma joining in and cutting one to haul back to Sioux City as well.
My more vivid memories are of us going to the same tree farm out in western Isanti County. They had a large lot and very reasonable prices. Without fail, as soon as we piled out of the van, my sister would immediately call out "I see one" and point to somewhere in the middle of a sea of trees. She would then take the lead heading in that general direction. Probably to this day, she would insist that we actually did wind up choosing that very tree, although I know there were years that on the way we would find an equally good one closer. Or certain obstacles like too deep of snow prohibited us from trekking too far.
Meanwhile, while my mom agreed with getting as full of a tree as possible, she would also proclaim how she felt sorry for the "Charlie Brown" trees.
This tradition went mostly unmodified for many, many years, the primary change was moving the tree hunting day to the Friday or Saturday after Thanksgiving to allow for me to still participate while I was attending college. When I moved back to Cambridge following college and my two-year stint in Ely, I would hunt for my own, smaller live tree to put in my apartment at the same time.
However, all that came to a screeching halt one year when a very hot, dry summer and fall was coupled with an ice storm the week before Thanksgiving. This caused all of the trees at that farm to be in horrible condition and we couldn't find a single one to our liking. After scouring a couple of pre-cut lots that were either too expensive or didn't have any satisfactory options, the decision was made to head to Menards and turn to the "dark side" of an artificial tree.
The thing is, though, even with going artificial, some things never change. The tree still goes up on Thanksgiving weekend. There's always the need to spin the tree so the fullest section is in front. Ornaments still need to be hung, with certain ones always having to go in certain locations or general areas. And there is always the warm feeling of the season that fills the room as soon as the tree is lit.
BILL STICKELS III is editor of the Isanti-Chisago County Star. He can be reached at 763-689-1181 ext. 107 or editor@countystar.com.