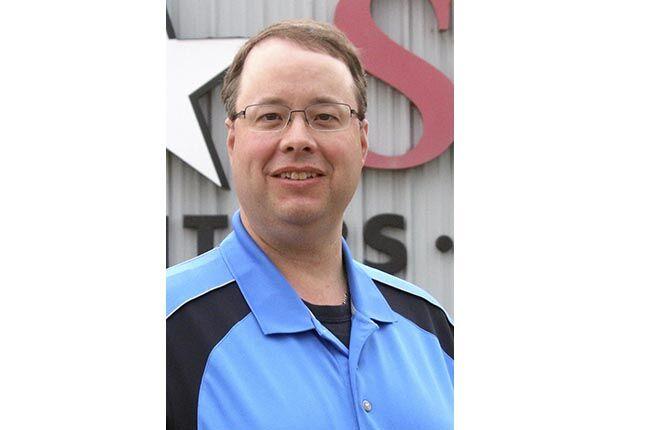 Last spring and summer, I participated in a "Community Leadership Program," put on by the Minnesota Newsmedia Institute and the Blandin Foundation. Basically, this multi-day conference is designed to be a roadmap for editors and publishers to become better leaders both within their own companies and the community in general. 
One of the tasks we were challenged with at the end of the conference is each editor had to come up with a project they felt would be beneficial to their communities. The project I decided to take on was a series of articles focusing on public recreational amenities in the area. My plan was to take an objective, unbiased look at what amenities are currently available in the Cambridge, Isanti, and North Branch areas, what amenities are the most desired by residents, and then doing a basic look into the feasibility of said amenities. I even had the running title of this project all figured out — "Keeping your amenities closer" (you know me, I can never turn down a clever wordplay).
Well, unknown to me, there was already a group comprised of government officials, Allina Health, the school district, and a few other individuals who were already looking into this, or more specifically a community center. That group revealed itself to the public just before Christmas and formally was formed by the Cambridge City Council, with Cambridge, Isanti County, and Cambridge Medical Center already signing on in a "Resolution of Support Between Community Partners," with the Cambridge-Isanti School District most likely also signing at their next meeting. (For more information, see our story in the Dec. 22 edition of the Star)
This group's first official action was to hire a firm (exclusively using grant money) to perform a feasibility study for a YMCA or YMCA-like community health center. 
As I was planning out my own project, I knew full well that a YMCA would more than likely be at the top of residents' wish lists, so I was already preparing how I would tackle investigating the feasibility of one. Now, with this working group in place, my project will need to morph into one of a more supporting role.
Based on my initial impressions, this working group is taking an earnest and sincere look into bringing a community center to the area. But at the same time, they aren't taking a "come hell or high water" attitude. If a community center that doesn't financially crush the area is possible, they will enthusiastically push it to its completion. But if the response is that it just isn't in the cards, at least we will be able to put the idea to rest.
 In keeping with my above-mentioned mantra of this being an unbiased look into the issue, I'm not going to give my personal opinion regarding this issue. However, I will highly encourage all my readers to voice theirs. Go ahead and write letters to the editor. Give me a phone call. You can even stop me in the grocery store just to give me your two cents' worth. I promise I will relay all feedback to the members of the working group. And by all means, participate in whatever form this official feasibility study takes place in.
BILL STICKELS III is editor of the Isanti-Chisago County Star. He can be reached at 763-689-1181 ext. 107 or editor@countystar.com.