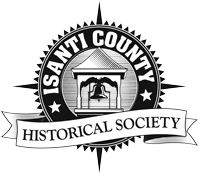 Donald V. Coleman was born December 19th, 1913 in rural Isanti County in the small town of Springvale just a few miles northwest of Cambridge. Donald (Don) was the grandson of Swedish immigrants who settled in the area in 1873. Growing up on a working farm, Don, along with his five siblings attended a rural one-room country school near his parents' home. As a young man, Don enjoyed reading, writing, and the outdoors. Younger brother Thomas recalled that during fieldwork on the farm, Don was often seen wearing a canvas bag that contained a favorite book. While the horses and the young boys took a much-needed rest, Don would sit down in the field and read. Don's love for reading and writing eventually blossomed into works of poetry. He completed several short stories and poems about growing up in the Springvale area and other personal reflections throughout his life.  
In 1941, Don enlisted with the United States Marine Corps where he served as a Sergeant through the end of World War II. After his service, he attend Pepperdine University where he received a degree in zoology. Don went on to secure a master's degree along with work in graduate studies. Don taught high school science and was a professor of anatomy and physiology at Glendale College in California until his retirement in 1980. He eventually moved back to Minnesota where he remained until his passing on August 6th, 1999. Don is interred at Springvale Baptist Church Cemetery which is just down the road from his boyhood home. Don's love for his family and humble upbringing in Springvale is evident in his writing, which can be viewed at the Isanti County Historical Society. The following poem titled, Rural Winter is from Don's book, Poems of Springvale printed in 1981.
SAM KLOCKSIEN is Executive Director of the Isanti County Historical Society, which is located at 33525 Flanders St. NE, Cambridge. He can be reached at 763-689-4229 or director@isanticountyhistory.org.