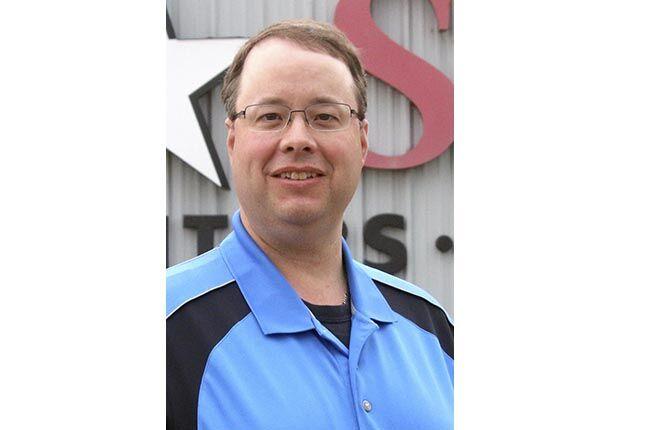 When I took the editor job over six years ago, I couldn't imagine one of the things I would wind up covering was an East Central Regional Library Board of Directors meeting, with the topic being potentially banning a book, no less. But here we are, with a front-page story about that very subject.
When we first heard about this potential controversy, we here at the Star went out and obtained a copy of the book in question — "It's Perfectly Normal," to get a better understanding of the debate. The book can be described as being a sex education tool, and on the cover, it proclaims to be for ages "10 years and up."
While the pages in the book don't have any photographs, it is filled with artist illustrations, which I will say are undeniably — even shockingly — graphic in nature. Upon browsing through those pages, I will say I completely understand and even share people's fears that this book might wind up being seen by kids who are not ready to see such material.
However, I also feel there needs to be some context inserted into this debate as it pertains to the ECRL's placement of the book on its shelves. 
First, there is the fact that ECRL currently owns just three copies of this book, and those three copies are shared among the 14 branches of their system. What that means is at most, there is only a 21% chance the book is located at any one library at any given time. And that is assuming all three copies are not checked out by someone. If copies are checked out, the odds of it being on a specific library's shelf drop to 14%, 7%, and obviously 0% if all three are checked out.
Second, the specific location the book is shelved in is described as "Juvenile Non-fiction." Following the above-mentioned board meeting, I took a look at that section at the Cambridge Library. Yes, that section is technically in the "Children's section," however the shelves in the Juvenile Non-fiction subsection are much taller than the other shelves in the children's section. Therefore, it would be very easy for librarians to discreetly place this book on the top shelf, which cannot be reached by youngsters without the help of a much taller (and therefore older) person.
That brings me to my third and final observation. If a parent or guardian is sincerely concerned about what their kids are reading, they are going to closely monitor their kids and would quickly remove such material from their kid's grubby little hands. And if they don't? Well, then I would argue they aren't really all that concerned or they aren't as offended by this material — which is all within their parental rights.
Based on all that, although I personally have multiple reservations about "It's Perfectly Normal," I am comfortable with ECRL offering this book and its placement of it on their shelves.
BILL STICKELS III is editor of the Isanti-Chisago County Star. He can be reached at 763-689-1181 ext. 107 or editor@countystar.com.